What do schoolchildren in other countries eat for lunch?
To raise awareness about the importance of school lunch menus, US restaurant chain Sweetgreen released a series of photographs that compare what children around the world are eating for lunch.
Did you know that on a typical day, 32 million children in the U.S. eat cafeteria food? Or that most of these students consume over half of their daily calories at school? School cafeterias are one of the biggest areas of opportunity that exist in the battle against childhood obesity. Recently there has been discussion about what constitutes a quality lunch, so we took a look at some typical school meals around the world, and how our own country stacks up.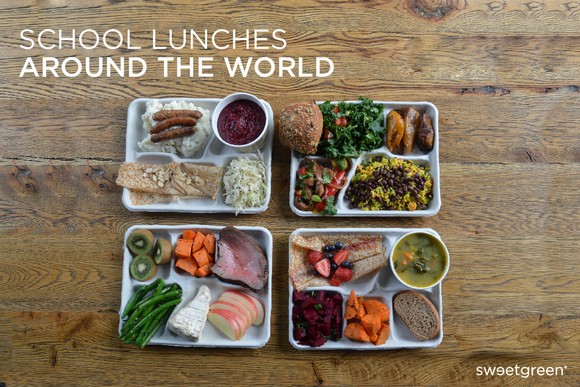 Search terms for this post:
lunch food around the world
,
school lunches in different countries