On Valentine's Day, all you need is love… and a cocktail.
The infamous love day comes with a few givens—chocolates, roses and, of course, cocktails. Whether you're on a romantic date for two or just hanging out with your favorite girlfriends, celebrate Valentine's Day (February 14) in style with some of these innovative themed cocktails.
These cocktails will set the romantic mood on V-Day. You're going to have a hard time deciding which one of these concoctions to mix up this weekend – they're all delicious!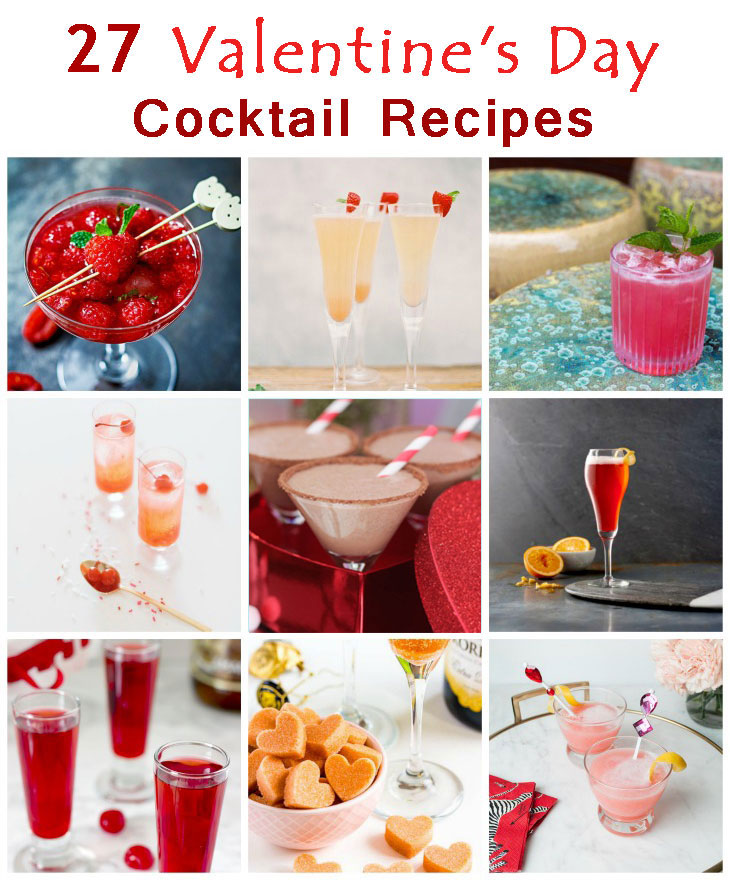 Jack of Hearts Rum Cocktail

Via freecocktailrecipes.net

Valentines Day Chocolate Hazelnut Milkshake Martinis

Via paleomg.com
Pretty In Pink Cocktail

Via stylemepretty.com
Raspberry Ginger Cocktail Recipe For Valentines Day

Via eatwell101.com
Valentine's Cocktail: Tne Pink Lady

Via cocokelley.com
Valentine's Day Frappuccino Recipe

Via instructables.com

Valentine's Cocktail Recipe – Cupid's Arrow (Cosmopolitan)

Via honorshavenresort.blogspot.com

Rosé Strawberry Lime Jello Shots

Via urbanblisslife.com

Easy Cocktail Recipe: Tiffany Blue Sparkler

Via restlesschipotle.com

His & Hers Valentines Cocktail

Via fluttermag.com

Strawberry Sparkle and Strawberries & Cream Valentine's Cocktails

Via infullflavour.com

Pernod Absinthe Maiden's Blush Cocktail

Via celebuzz.com

Pomegranate Serenade Cocktail

Via aspiringsocialite.com

Maraschino Cherry Kiss Cocktail

Via stylewithinreach.net

Valentines Day Cocktail: Raspberry Coconut Bellini

Via lifeonshadylane.com

Valentines Day Cocktail: Jam Sparkler infused with Thyme

Via kitskitchen.ca

Perfect Valentine Cocktail: Freixenet's Heartbreaker

Via yankeesmartass.com

Floral Blush Cocktail

Via beachhutcook.com

Valentines Vodka Spritzer

Via arugulaandrocket.com

Champagne Cocktail Sugar Cubes

Via inkatrinaskitchen.com

Valentine Champagne Cocktail

Via bonbonrosegirls.com

The Love Spell Cocktail

Via hungrygirlporvida.com

Valentine's Day Cocktail – Grapefruit Delight

Via thecapitalf.com

Cruzan® Valentine Sparkler

Via beneaththechandelier.com

Strawberry Moscow Mules

Via blackberrybabe.com

Valentine's Day Cherry Vodka Cocktail and Shooter

Via growingupgabel.com

Black Cherry Vodka Cocktail

Via girliegirlarmy.com