Slow cooking is a good method of cooking because the crock pot is doing all the work for you, while you enjoy your day doing some other things, and at the end of the day you have a delicious dinner ready for you and your family. Slow cooking makes the food also taste better because the more the food is steaming the more soft and flavorful the whole meal becomes thanks to the ingredients in it.
Today we present you the best 10 slow cooker Mediterranean recipes. Mediterranean cuisine is one of the most loved all over the world because the dishes are delicious, healthy, not very spicy and acceptable for everyone.
The most common ingredients in the Mediterranean diet are feta cheese, olives and so many various vegetables in combination with chicken, beef or pork.
Mediterranean Kale & Cannellini Stew with Farro

Ingredients: reduced-sodium chicken or vegetable broth, fire-roasted tomatoes, farro, onion, carrots, celery, garlic, red pepper, salt, fresh green kale or Swiss chard, cannellini beans (white kidney beans), lemon juice, feta cheese, fresh parsley or basil. Full recipe at bhg.com
Mediterranean Pork with Couscous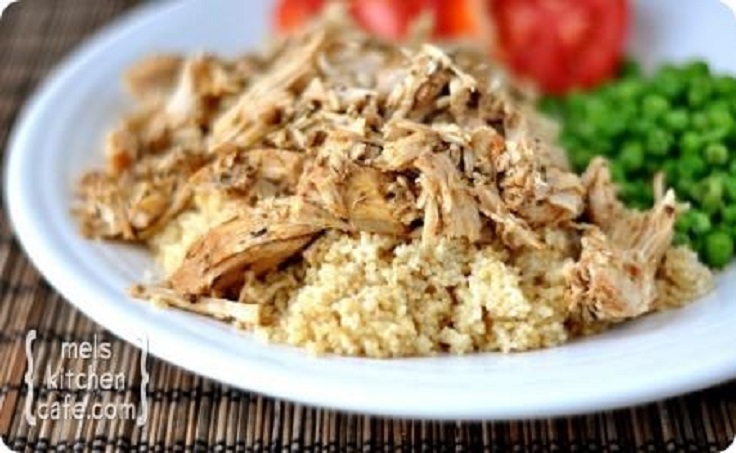 Ingredients: boneless pork loin, olive oil, chicken broth, paprika, garlic powder, dried sage, dried rosemary, dried marjoram, dried thyme, oregano, basil, couscous. Full recipe at melskitchencafe.com
Mediterranean Squash Chickpea Soup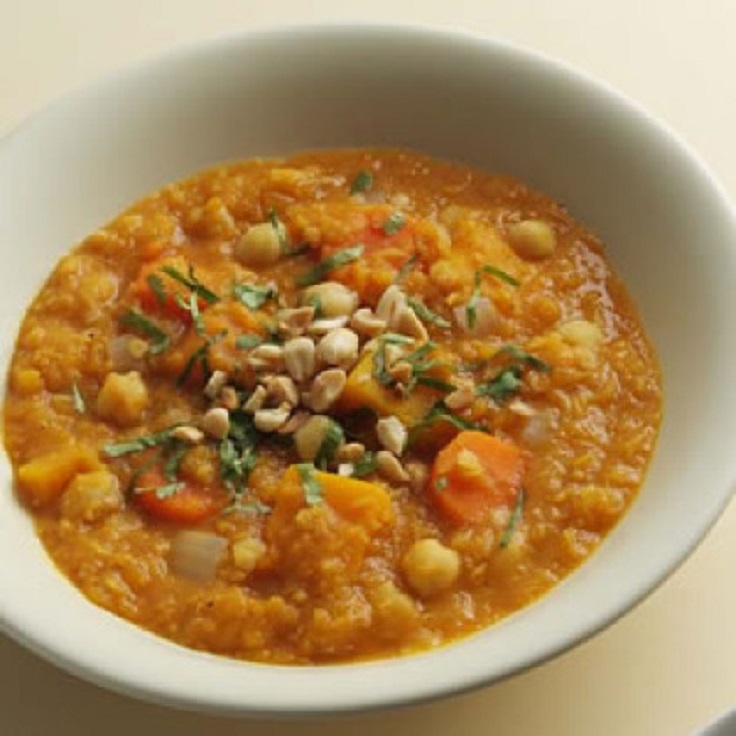 Ingredients: onions, butternut, acorn, or other winter squash, tomatoes, chickpeas, beef or chicken or vegetable broth, salt, pepper, unsalted butter, cilantro, mint or Italian parsley. Full recipe at michelescicolone.com
Mediterranean Style Beans and Vegetables

Ingredients: great northern beans, red beans, garlic, onion, carrot, celery, green beans, red chili peppers, bay leaves, sal, pepper. Full recipe at food.com
Slow Cooker Garlic Artichoke Pasta

Ingredients: nonstick cooking spray, diced tomatoes with basil, oregano, and garlic, artichoke hearts, garlic, whipping cream, dried linguine, fettucine, or other favorite pasta, pimiento-stuffed green olives and/or ripe olives (optional), feta cheese or Parmesan cheese (optional). Full recipe at bhg.com
Slow Cooker Mediterranean Beef Stew

Ingredients: olive oil, mushrooms, onion, chuck steak, beef stock, tomatoes with juice, tomato sauce, balsamic vinegar, black olives, garlic, rosemary, parsley, capers, black pepper, salt. Full recipe at kalynskitchen.com
Slow Cooker Mediterranean Chicken Ragù with Orecchiette

Ingredients: chicken broth, chicken broth, artichoke hearts, roasted red pepper, fennel stalks, yellow onion, capers, garlic, dried Italian seasoning, fresh parsley, sea salt, black pepper, chicken breasts or cutlets, Orecchiette pasta, parmesan cheese. Full recipe at sparkpeople.com
Slow Cooker Mediterranean Chicken

Ingredients: white wine, brown sugar, dried oregano, red wine vinegar, salt, pepper, garlic, capers, prunes, green olives, chicken legs and thighs, fresh flat-leaf parsley, long-grain white rice. Full recipe at ladybehindthecurtain.com
Slow Cooker Mediterranean Pork Roast

Ingredients: fennel bulbs, boneless pork loin roast, Greek seasoning mix, plum tomatoes, low-sodium chicken broth, salt, black pepper, cornstarch, Worcestershire sauce, black olives (optional). Full recipe at recipe.com
Slow-Cooker Crustless Mediterranean Quiche

Ingredients: eggs, milk, Original Bisquick™ mix, fresh spinach, feta cheese, roasted red bell peppers and/or sun-dried tomatoes, fresh basil, garlic, fully cooked sausage crumbles. Full recipe at bettycrocker.com