In honor of Black History Month, I want to feature some African-American food bloggers and their February dessert recipes. I won't pretend to be an expert on the subject, but I would encourage everyone to read Michael Twitty's piece An Open Letter to Paula Deen (and the rest of his blog, Afroculinaria) for some culinary history on African-American foodways.
Many "Southern" recipes we know and love were invented and cooked by slaves, but this fact is often glossed over because it's uncomfortable to talk about this aspect of our country's history. In fact, I feel a bit weird talking about race on my food blog. But overriding my discomfort is my feeling that we should recognize the hard work and achievements of Black Americans, especially in a field where they are underrepresented.
The bloggers listed below share recipes that were passed down in their families as well as wonderful recipes of their own creation. Please check them out and share links to other African-American food bloggers you love in the comments!
Grandbaby Cakes
I had the pleasure of meeting Jocelyn at BlogHer Food last spring. She is incredibly friendly, outgoing, and talented to boot! Her blog is inspired by her grandmother, who passed her baking bug on to Jocelyn. This month, I'm drooling over these Salted Caramel Chocolate Chip Cookies. And I cannot wait to check out her cookbook!
Southern Soufflé
If you love Southern soul food, look no further than this blog. Erika's photos make my heart ache from their beauty and coziness. And her writing is gorgeous and rich. I wish I could join her family to sit down and eat a slice of this Warm Molasses Bread. (Read the lovely and tragic story, too!)
Blahnik Baker
Zainab was born in Sierra Leone and now lives in New York. She's a smarty-pants (PhD Neuroscience student, whaaaaat?!) with a penchant for baking. It was hard to choose just one recipe to feature here, but I decided to go with this gorgeous Chocolate Pavlova with Strawberries and Cream.
Chewsy Lovers
Culinary-school sweethearts Buckaroo & Mandi created this Tuxedo Mocha Brownies recipe inspired by a "secret" Starbucks drink. A couple coming together over food is just about the most romantic thing I've ever heard, by the way.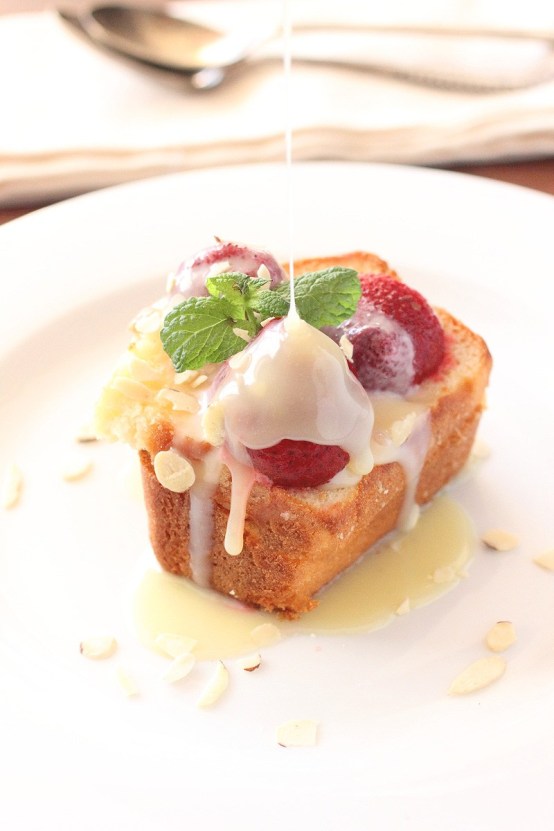 Brown Sugar
I met Nicole, a fellow Ohioan, at the BlogHer Food conference. She takes a sexy approach to cooking and baking, and I love reading her blog! This month's Frozen Strawberries and White Chocolate Amaretto Sauce recipe (served with pound cake) is about to send me running to the freezer aisle.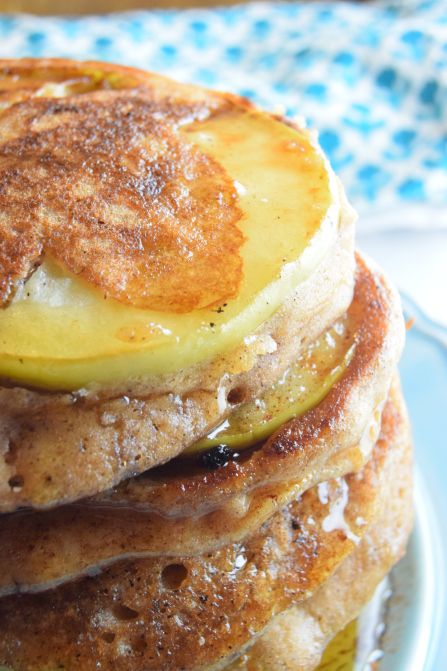 A Soulful Twist
Christina creates grain-free comfort-food-esque recipes, most of which are not sweet (hellooo, dinner!). But this month we totally lucked out because she created these brilliant Paleo Cinnamon Apple Ring Pancakes.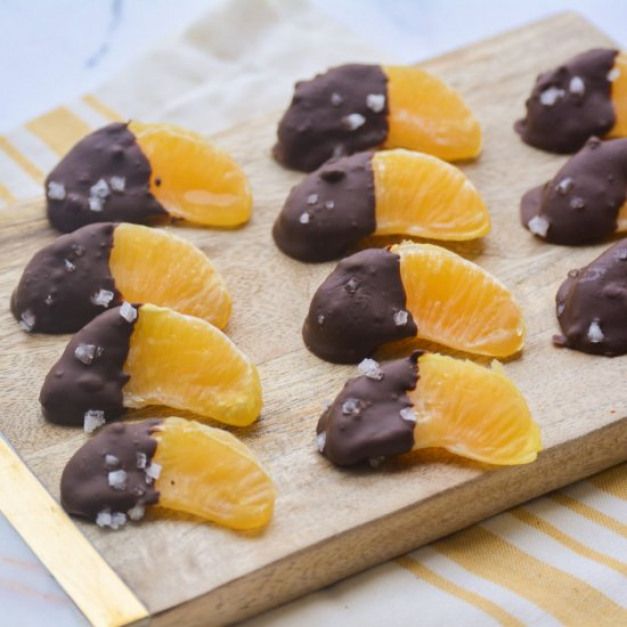 No Gojis, No Glory
Christine focuses on healthy eating, but that doesn't mean there isn't room for treats. I love the simplicity of these Dark Chocolate Dipped Clementines, which sound like a wonderful quick dessert for after my evening workout.
The Hungry Hutch
Aaron left a career on Wall Street to pursue his culinary passions. Lucky for us! He tweaked an old family recipe to make this beautiful Orange Yogurt Pound Cake with a crunchy top.