September 17 is National Apple Dumpling Day. An apple dumpling is a pastry filled with apple, cinnamon and occasionally raisins. Apples are peeled and cored, placed on a portion of dough, then filled with cinnamon and sugar. Then the dough is folded over the apples and the dumplings are baked until tender.
Apple dumplings are an ancient British food, described in print from the 17th Century. They were even more popular in the American colonies and Early American period because apples grew well here, dumplings can be made from dried apples as well, and vast boiling pots were the easiest form of cooking to tend and add to in the hearth cooking days.
Here are 10 delicious apple dumpling recipes to try today. Happy Apple Dumpling Day!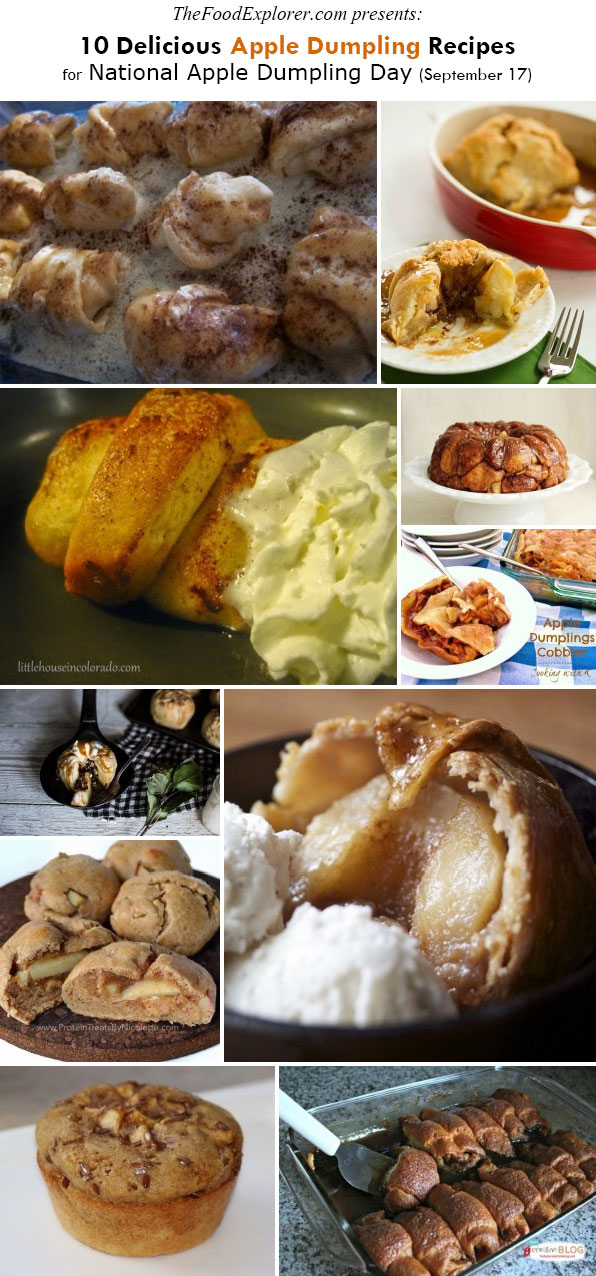 Apple Dumplings

Quick and Easy Apple Dumpling

Salted Caramel Apple Dumplings with Dried Cherries & Hazelnuts

Apple Dumpling Muffins

Apple Dumpling Monkey Bread

Apple Dumplings Cobbler

Baked Apple Dumplings

Quest Bar Apple Dumplings

Easy Crescent Apple Dumplings

Refrigerator Dough Apple Dumplings