Oven roasted meat with a delicious creamy gravy is one of the best thing ever! But cooking the perfect roasted meat isn't that easy, in fact there are many tips and trick that you must know so that your meat turns out just the way you want it. One of the secrets to a perfectly roasted meat is baking at a low temperature so that the meat can keep all the juices, flavor and tenderness.
Another important aspect is the spices or the marinade that you're using. The right marinade or the right spices can really do wonders with the taste of the meat. Don't forget to season the meat way before roasting – that way it will take more of the marinade or spices flavors.
We've compiled a list of 10 recipes which contain the best tips to roast a mouthwatering meat in the oven, so check them out.
Balsamic Roast Beef

Ingredients: boneless roast beef, beef broth, balsamic vinegar, Worcestershire sauce, soy sauce or coconut aminos, honey, red pepper flakes, garlic. Full recipe at addapinch.com
Dutch Oven Pot Roast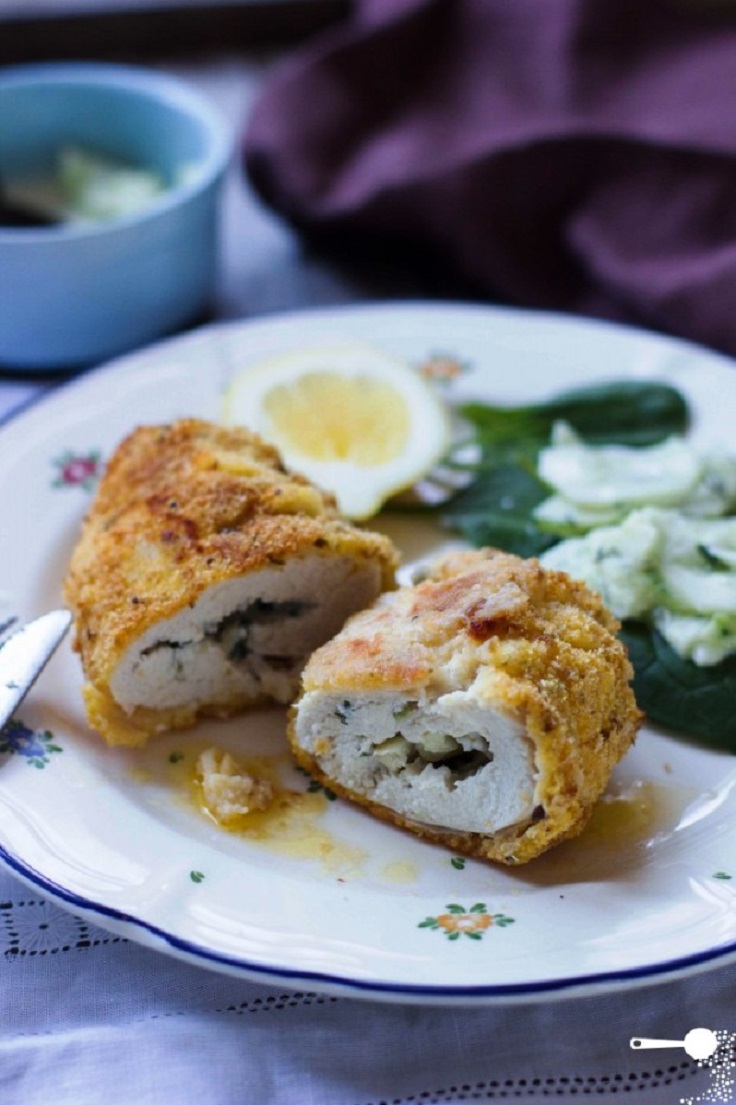 Ingredients: boneless beef chuck roast, salt, pepper, oil, carrots, potatoes, parsnip, dried garlic (optional), red pepper flakes (optional), dark beer, beef broth, Lipton's French Onion Soup Mix. Full recipe at daringbakerduluth.blogspot.com
Mustard Roast Beef

Ingredients: mustard seeds, sea salt flakes, black pepper, thyme leaves, olive oil, boneless beef rib eye, Dijon mustard, butter. Full recipe at reecenosh.blogspot.com
Oven Baked BBQ Chicken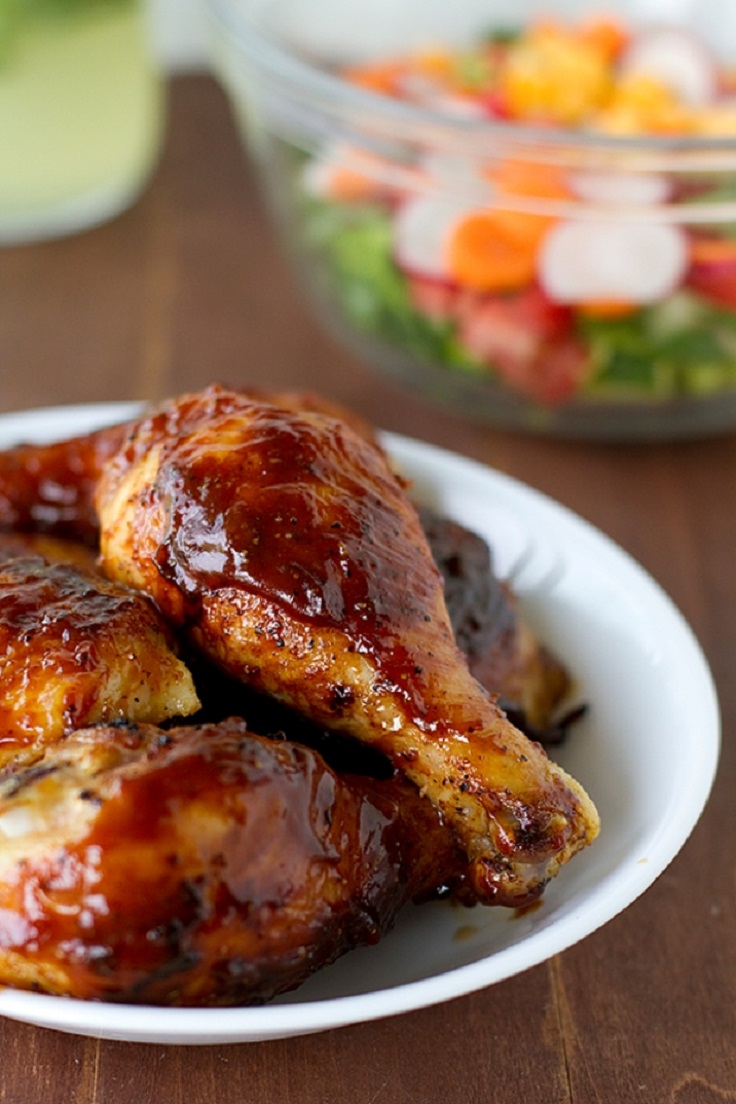 Ingredients: light brown sugar, salt, black pepper, smoked paprika, garlic powder, chicken, ketchup, Worcestershire sauce, yellow mustard, apple cider vinegar, fresh lemon juice, vegetable oil. Full recipe at culinarycovers.com
Oven Roasted Beef Brisket Recipe

Ingredients: chili powder, salt, garlic powder, onion powder, black pepper, sugar, dry mustard, bay leaf, beef brisket, beef stock or broth. Full recipe at findingzest.com
Oven-Roasted Rack of Pork with Macadamia Crust

Ingredients: rack of pork, salt, pepper, apple cider, onion, carrot, celery stick, macadamia nuts, fresh thyme, olive oil. Full recipe at my-easy-cooking.com
Roast Beef with Mustard Garlic Crust and Horseradish Sauce

Ingredients: boneless beef eye round roast, salt, black pepper, olive oil, garlic, Dijon mustard, balsamic vinegar, sour cream, horseradish, lemon juice. Full recipe at themom100.com
Roasted Pork Tenderloin With Apples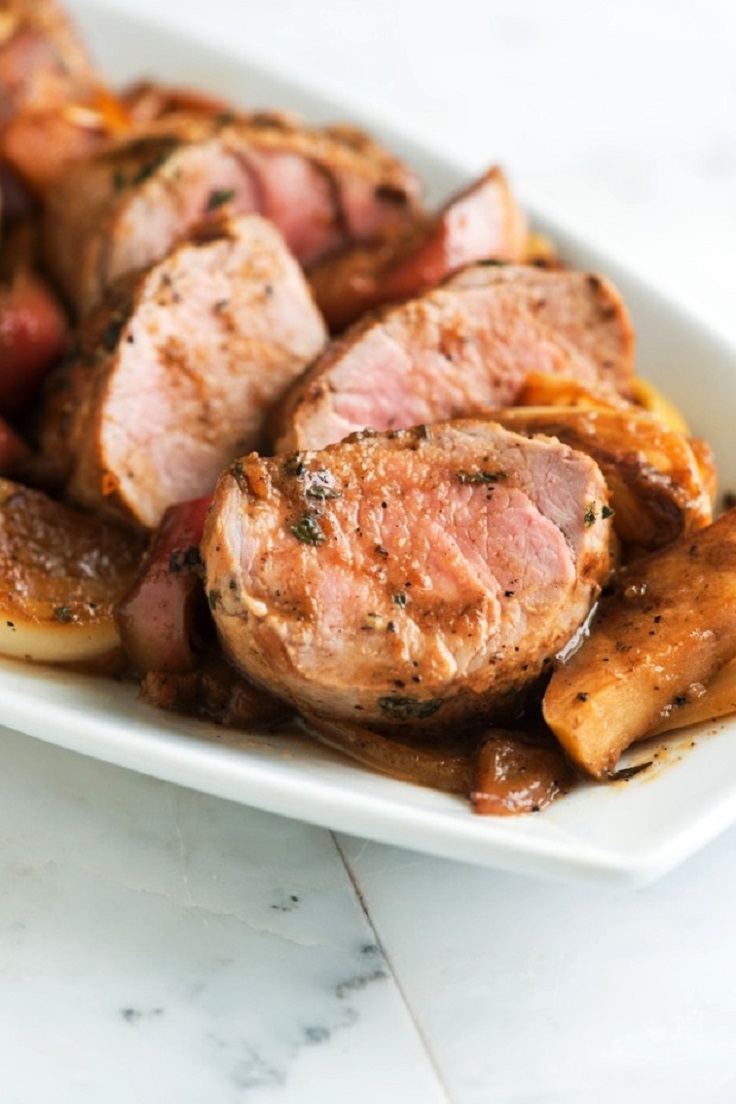 Ingredients: pork tenderloins, vegetable oil, salt, Dijon mustard, fresh thyme leaves, black pepper, apples, onions, chicken stock, butter. Full recipe at inspiredtaste.net
The Only Recipe You Need For Perfectly Roasted Steak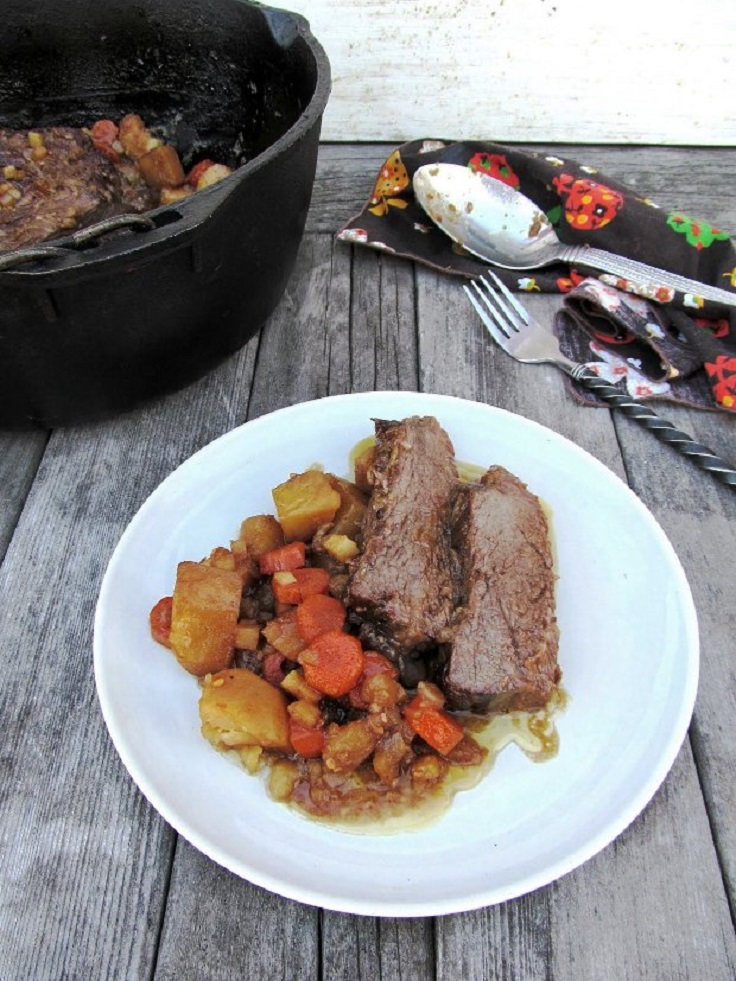 Ingredients: your favorite cut of steak, oil, salt, pepper. Full recipe at plated.com