Oh those perfectly puffed popcorn! Can you even imagine a movie night without them? They are the ultimate snack no matter you are in the movies or at home in the front of your TV. Popcorn is considered to be one of the healthiest and oldest types of corns, being discovered in Peru thousands of years ago. Lets not get into the history of popcorn but lets focus on its taste – today you can prepare these favorite snack with almost every flavor you can imagine. Check out, for example, these Top 10 Perfect Popcorn Recipes and ake sure to try them at home: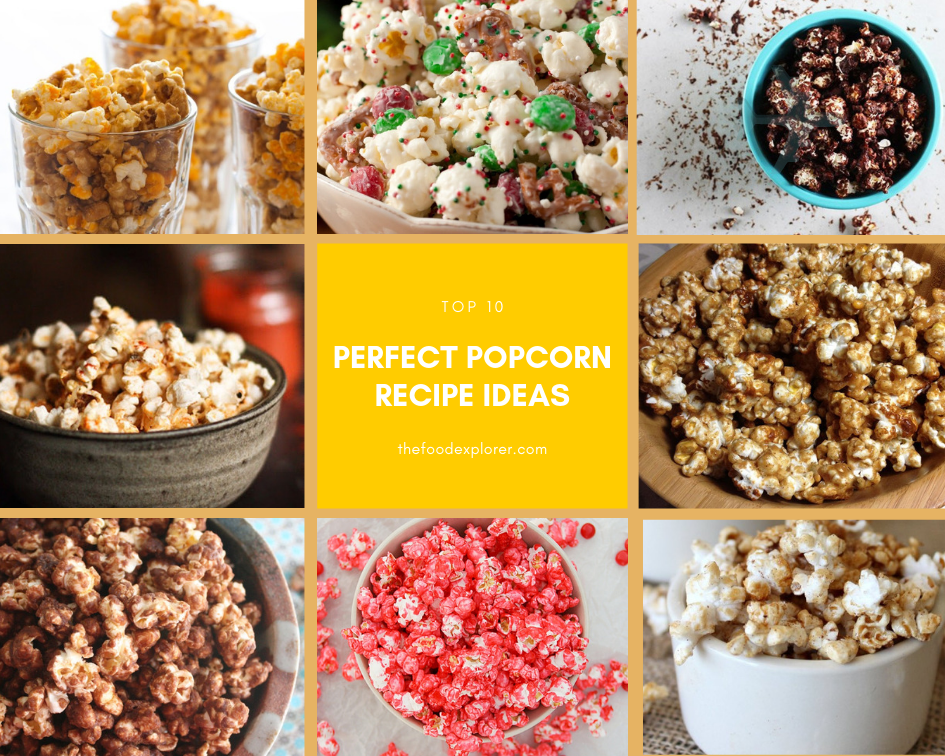 Caramel Bacon Popcorn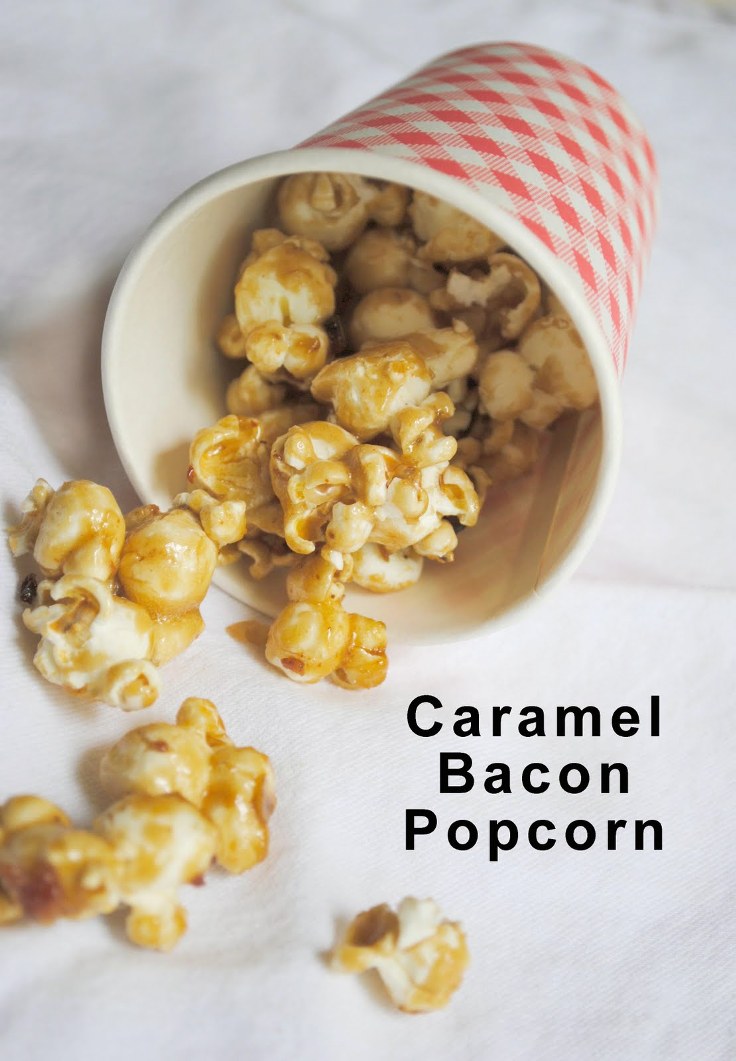 "I'm really pleased with how the popcorn came out. It's not as good as the popcorn from Seattle, but it's close."
Ingredients: popped popcorn, bacon, butter, brown sugar, corn syrup, salt, baking soda, vanilla. Full recipe at whatieat.info
Caramel Nutella Popcorn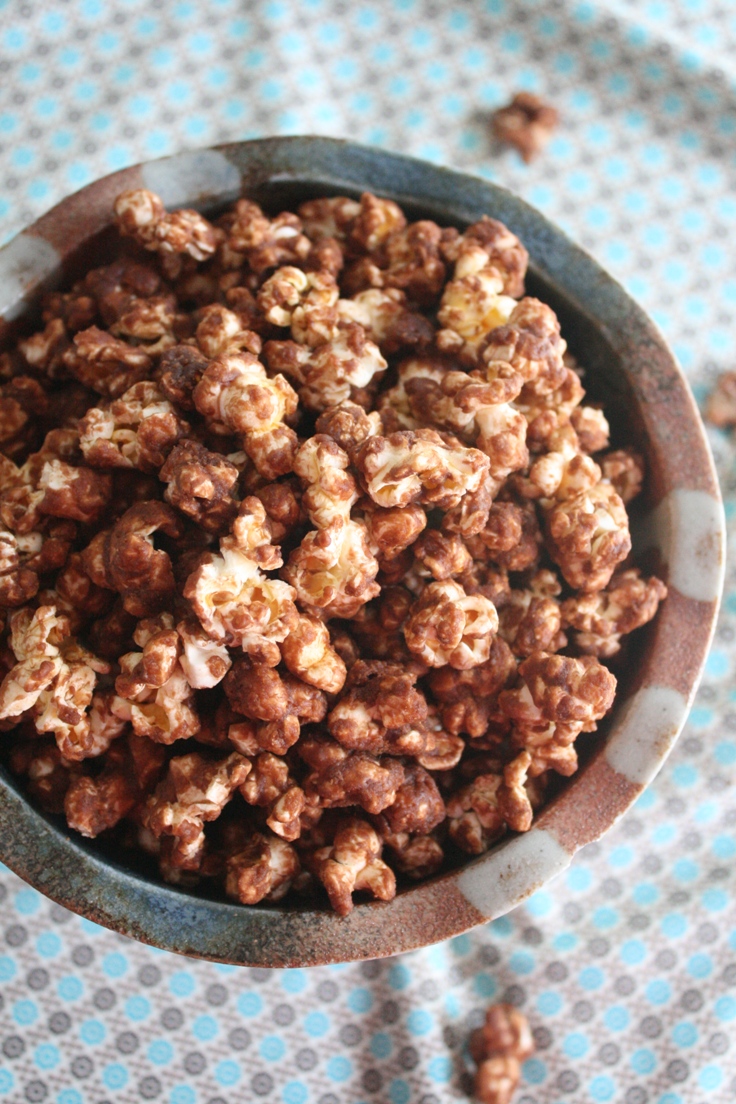 I love popcorn. I love Nutella. It was only a matter of time before the two met in my kitchen and made themselves into a lovely little creation like this Caramel Nutella Popcorn. Okay, okay… this recipe didn't make itself. But it's easy enough that it practically did. Just a combination of the Caramel Nutella Chex Mix sauce with the technique of the Gourmet Cinnabon Popcorn. And completely and utterly delicious!
Ingredients: air-popped popcorn (or microwave popcorn), brown sugar, corn syrup, butter, Nutella, vanilla, baking soda. Full recipe at remodelaholic.com
Caramel Popcorn
After the last holiday season I had a mission to create a healthier version of caramel popcorn – and this is it! Almond butter, brown rice syrup, and vanilla combined together create a mildly sweet caramel flavor that pours over popcorn perfectly, and the healthy fats make this popcorn filling and satisfying. It tastes just as great as the sugary stuff, but doesn't give me a big sugar let-down after I enjoy it.
Ingredients: popcorn kernels, almond butter, brown rice syrup, vanilla extract, coconut oil, sea salt. Full recipe at wholehealthdesigns.com
Cheddar and Caramel Popcorn Mix
When I don't feel like spending $25 on shipping for popcorn I usually go out and buy my own cheddar popcorn, make my own caramel corn and mix 'em up. Caramel corn is a lot easier to make than most might think. So try this recipe out because it's easy, fun, tasty, and you can package it in cute jars and give them out as gifts. Enjoy!
Ingredients: popped popcorn, lightly salted peanuts, unsalted butter, light brown sugar, light corn syrup, salt, heavy cream, baking soda, vanilla extract, cheddar popcorn. Full recipe at spoonforkbacon.com
Christmas Crunch (Funfetti Popcorn Christmas Style)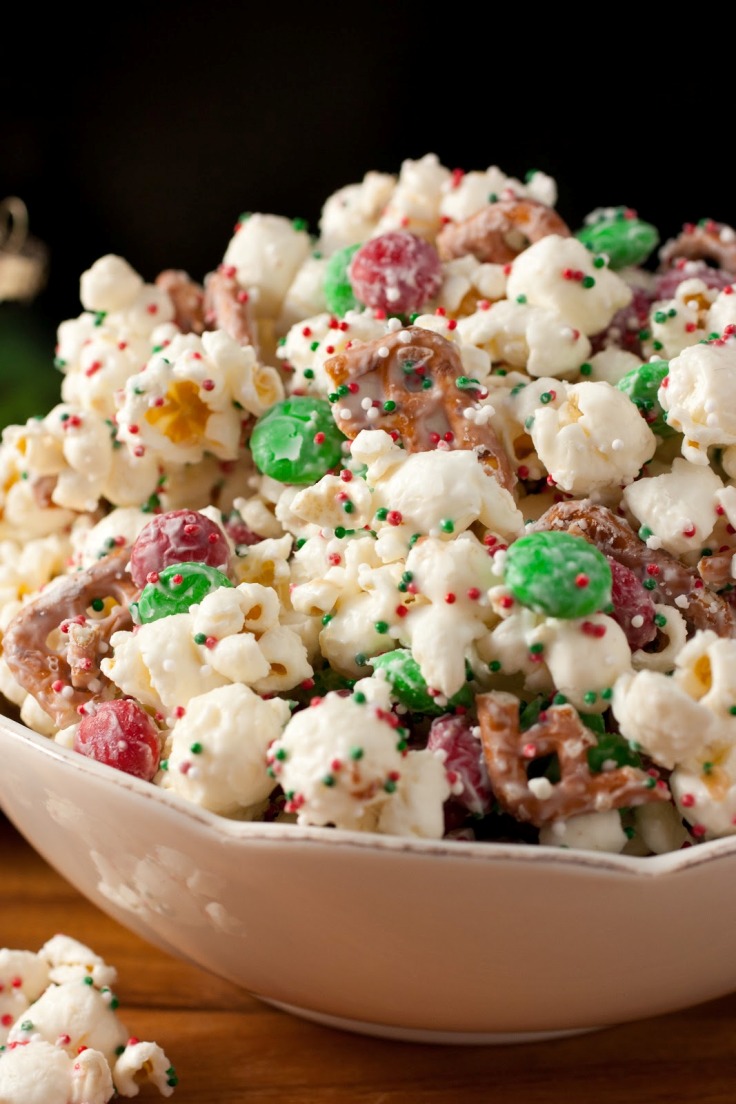 Christmas Crunch! Bring some holiday spirit to your snacks with Funfetti Popcorn Christmas style! It can be whipped up in only 10 minutes and decorated with as many sprinkles as you like. This popcorn treat is perfect for holiday gifts and parties.
Ingredients: popcorn kernels. Vanilla Candy Melts. pretzel pieces, green and red Milk Chocolate or Mint M&Ms, Red, green and white Sprinkles. Full recipe at cookingclassy.com
Garlic Parmesan Popcorn
Garlic Parmesan Popcorn, made on the stove top the old fashioned way, is incredibly addicting. Sprinkle a little smoked paprika over top for the finishing touch. The perfect snack.
Ingredients: popcorn, oil, granulated garlic, parmesan, smoked paprika, pepper, salt. Full recipe at feastingathome.com
Pumpkin Spice Popcorn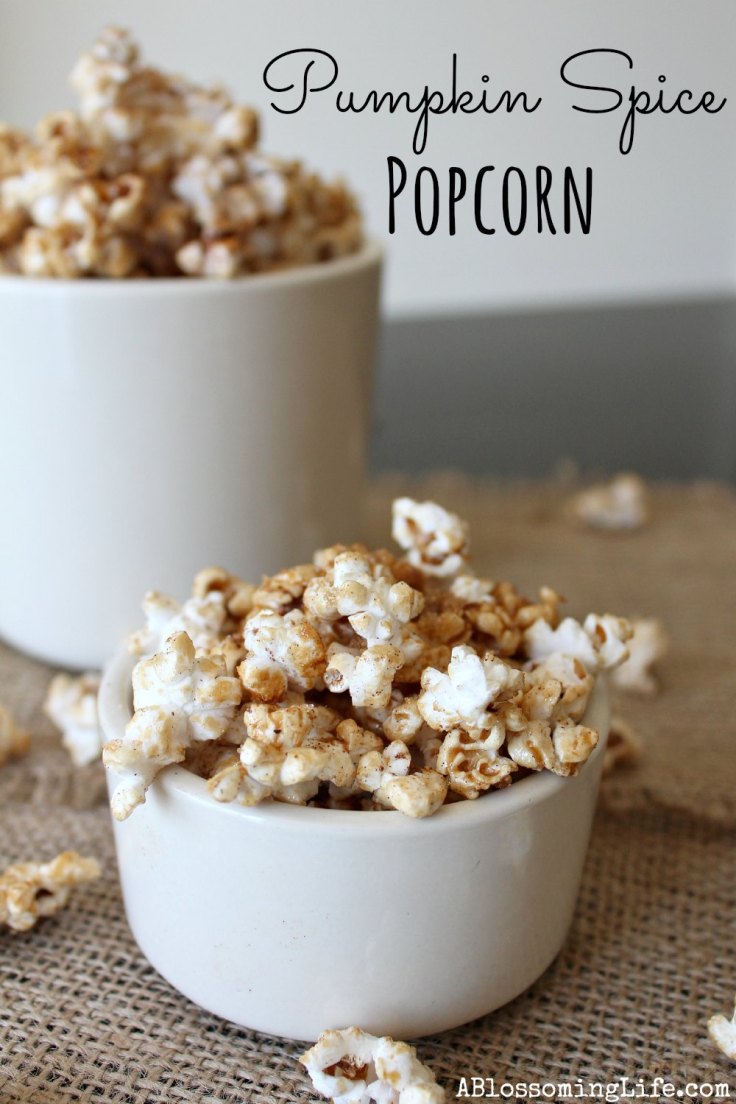 Sweet, salty, and a hint of spice… Perfect fall popcorn!
Ingredients: popcorn kernels, coconut oil, brown sugar (optional), pumpkin spice mix, salt. Full recipe at ablossominglife.com
Red Hot Popcorn
Spice up your snack time with this easy cinnamon coated popcorn.
Ingredients: plain popped popcorn, red hot candies. Full recipe at tasteandtellblog.com
Salted Dark Chocolate Popcorn
For a crunchy snack and dessert in one, this salty, dark-chocolate-coated popcorn is my new favorite. It's just barely sweet, a touch bitter, and just salty enough to send me back to the bowl again and again. Salted caramel corn used to be my go-to fancy popcorn, but since this recipe is so much easier and less messy, I know I'll be making it more often, especially as a quick party snack.
Ingredients: grapeseed or other neutral oil, popcorn kernels, dark chocolate, fine sea salt. Full recipe at thekitchn.com
Truffled Bacon Popcorn
With movie awards season at our feet, Superbowl parties that will soon be in full swing and not to mention the luxury of winter's lazy, cozy-up on snowy weekends, savory flavored popcorn, especially when kicked up to the stars in flavor, is begging to be had.
Ingredients: popped popcorn, bacon, butter, truffle salt, parmesan cheese. Full recipe at foodiecrush.com