Everybody loves shakes and smoothies, because they are an effective and easy way to lose weight in a healthy way. There are so many different smoothies, some with yogurt, some without, and many other different varieties. Drinking a healthy smoothie in the morning is a simple weight-loss method that everyone can afford.
Stop those ridiculous diets that make you starve yourself (their results are never long-lasting anyway) and turn to this fun, healthy and tasty way to loose any unwanted pounds. Choosing the right smoothie can boost your metabolism by giving your body the nutrients it needs, and also boost your immune system, increase your energy levels, build muscle, and most important of all – make you lose weight.
So take a look at these 10 best smoothies for weight loss that we collected for you, and try one of them today!
Apple and Banana Breakfast Smoothie

Ingredients: almonds, apple, banana, nonfat Greek yogurt, nonfat milk, cinnamon. Full recipe at popsugar.co.uk
Banana Pineapple Smoothie

Ingredients: pineapple, banana, vanilla yogurt, rice milk or almond milk, honey (optional). Full recipe at citronlimette.com
Coconut Green Smoothie

Ingredients: coconut milk, Greek yogurt, spinach, banana, apple, shaved coconut. Full recipe at twopeasandtheirpod.com
Detox Smoothie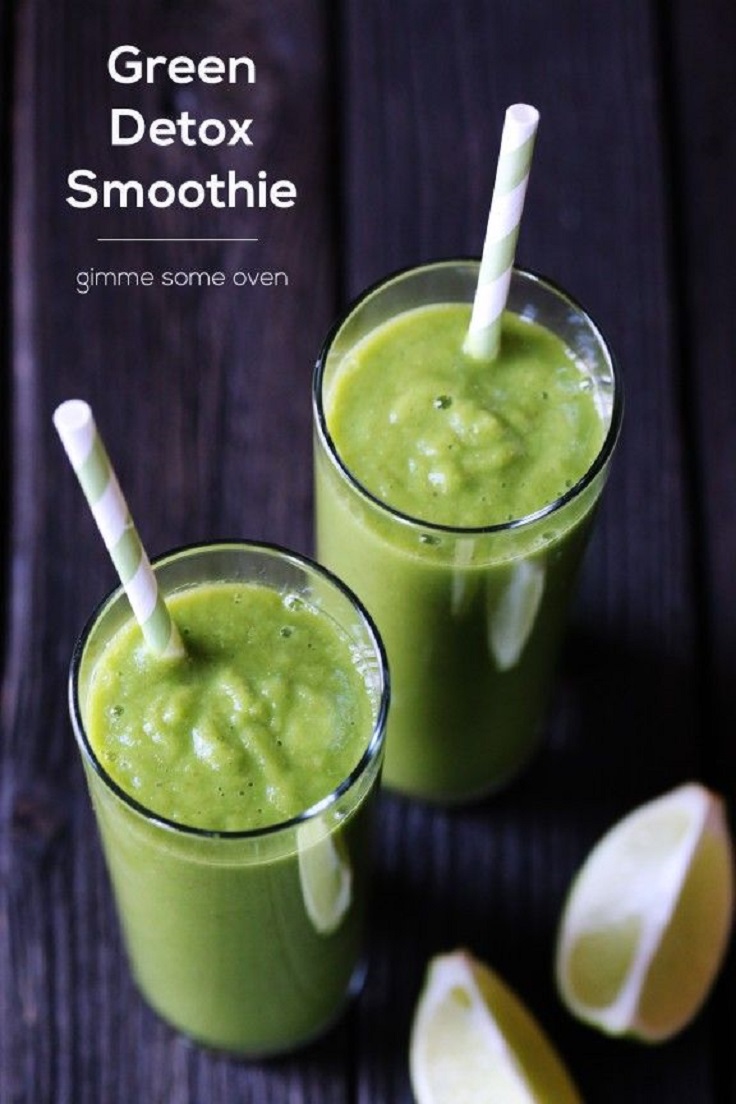 Ingredients: pineapple, baby spinach, banana, celery rib (optional), fresh ginger, chia seeds, lime juice. Full recipe at gimmesomeoven.com
Granola Berry-Banana Smoothie

Ingredients: berry yogurt, milk, fresh strawberrie or raspberries, banana, Nature Valley oats 'n honey crunchy granola bars. Full recipe at bettycrocker.com
Green Broccoli Smoothie

Ingredients: broccoli, zucchini, cucumber, apples, lemon, avocado, almonds. Full recipe at atastylovestory.com
Oatmeal Smoothie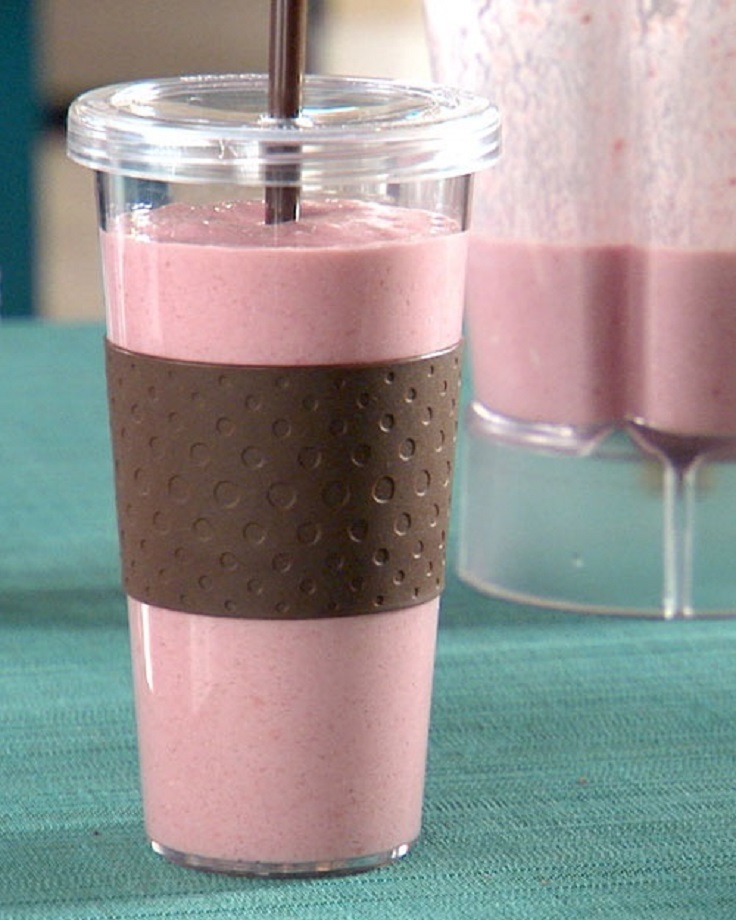 Ingredients: plain lowfat yogurt, raspberries, banana, old-fashioned rolled oats, coconut water, honey. Full recipe at marthastewart.com
Spinach Flax Protein Smoothie

Ingredients:
1 cup unsweetened almond milk (or any kind)
1 large handful of organic baby spinach, washed
¼ cup frozen mango chunks
¼ cup frozen pineapple
½ of a banana (fresh or frozen)
1 Tbsp flax meal (optional)
1 Tbsp chia seeds (optional)
1 scoop vanilla protein powder (optional)
Preparation instructions:
1. Combine all ingredients into a blender
2. Blend until smooth
3. Pour into a glass & serve immediately
Stress Reducing & Weight Loss Berry Smoothie

Ingredients: lettuce, cucumber, blueberries. Full recipe at youngandraw.com
White Peach Raspberry Smoothie

Ingredients:
2 c. chopped white peaches
½ c. chopped banana
¼ c. raspberries
½ c. vanilla almond milk (sweetened)*
maple syrup, honey or agave to taste (optional)
3-4 ice cubes
Preparation instructions:
Combine all of the ingredients in a blender and process until smooth. Adjust with sweetener if necessary.