Breakfast is the most important meal of the day, though it may look and taste different depending on where you're from. While in America it is not out of the ordinary to have a stack of flapjacks and bacon as a morning meal, it is wildly different from Thailand's customary fish, pork, and rice dish.
World traveling enthusiast Victoria Philpott took note of the various combinations of platters and variety of breakfasts commonly eaten each day along her travels. Rounding up fifty different and delicious meals that are typically eaten in dozens of countries, the globe-trotter shares an appetizing set of images on her blog from various sources of culturally unique breakfasts.
Of course, everyone's taste palette is different but it is interesting, nonetheless, to see how different cultures interpret the best meal to start your day. It is also best to keep in mind that not all dishes are strictly the only breakfast anyone in any given country eats. Sometimes there just isn't enough time to prepare a full English breakfast and, other times, you want more than a simple croissant.
America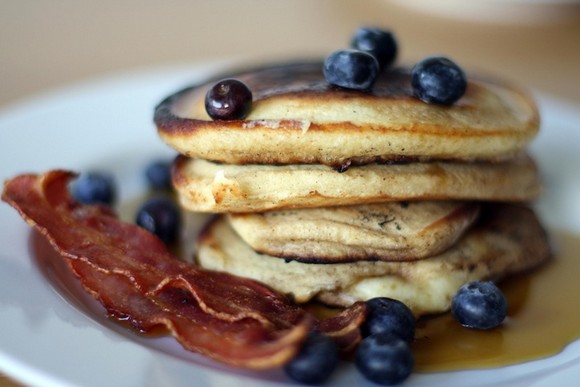 Homemade thick pancakes with bacon, syrup and blueberries. (Image via JenCooks)

Australia


Vegemite spread on toast. (Image via s2art)
Colombia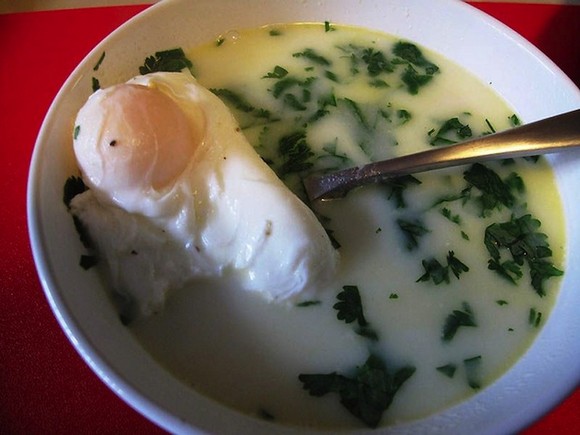 In Cundinamarca this changua dish is very popular. It's made from milk, scallions and cheese. (Image via manuela y daniel)
Egypt


A dish called Foul Madamas that's made from fava beans, chickpeas, garlic and lemon. Above you'll see the dish topped with olive oil, cayenne, tahini sauce, a hard boiled egg, and some diced green veggies. (Image via goblin box (queen of ad hoc bento))
England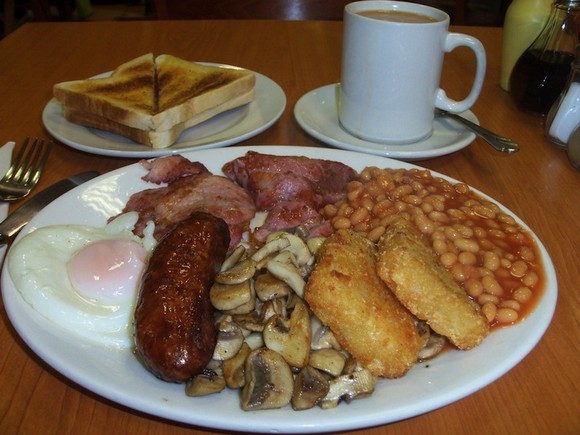 Beans, sausages, bacon, eggs, mushrooms, hash browns, toast, and a cup of tea. (Image via LunaMoth116)
France


Croissants, plain or with crushed almonds, butter, chocolate or cream. (Image via Pierre-Olivier Carles)
Germany


Wursts, local cheeses, and freshly baked bread, all washed back with a strong coffee. (Image via withassociates)
Ghana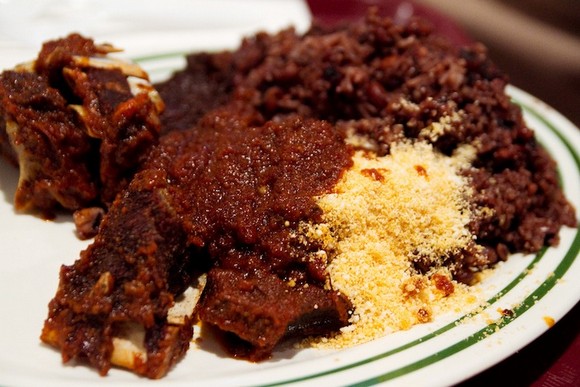 A dish called waakye. It's basically rice cooked in beans. (Image via Robyn Lee)
India


Indian tofu scramble, lentils, veggie sausage and banana pepper toast with rosemary roasted potatoes. (Image via arvind grover)
Iran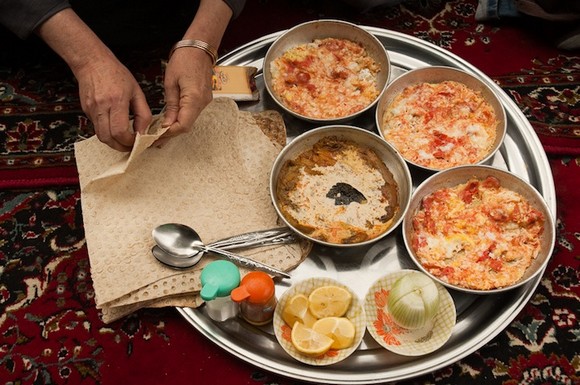 Naan bread with butter and jam. When a light breakfast just isn't going to hit the spot Iranians eat halim. Halim is a mixture of wheat, cinnamon, butter and sugar cooked with shredded meat in huge pots. You can eat it hot or cold. You can also see the Iranian version of an omelet here too. (Image via kamshots)
Japan


Tofu with fish and rice soaked in soy sauce. (Image via avlxyz)
Mexico


Beef tips, chilequiles, and other assorted goodies eaten in Manzanillo. Nachos, cheese, and beans always feature heavily and a delicious, spicy breakfast is the norm. (Image via Jeff Kramer)
Philippines


Local fruits like mangos, rice, and little sausages (known as longganisa). When fried with salt and garlic cloves it's known as sinangag. The sinangag is then combined with eggs, meats and beans. (Image via supafly)
Poland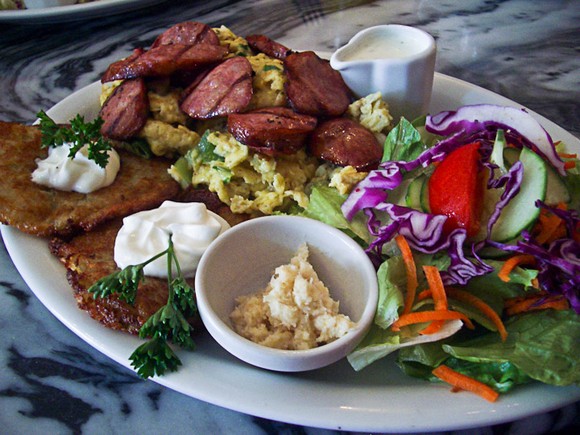 Jajecznica: a mound of those same scrambled eggs, covered with slices of Amadeus's custom-made kielbasa and accompanied by two potato pancakes. (Image via Kitchen Chick)
Scotland


Slab of haggis served alongside a fat-fried egg and square sausages known as Lorne. (Image via David Blaikie)
Sweden


Swedish pancake known as Pannkakor, which is similar to a crepe, served with sweet fruity filling. (Image via terren in Virginia)
Thailand


A minty, spicy fish with a sweet and spicy pork, served with rice (Image via Kojach)
Turkey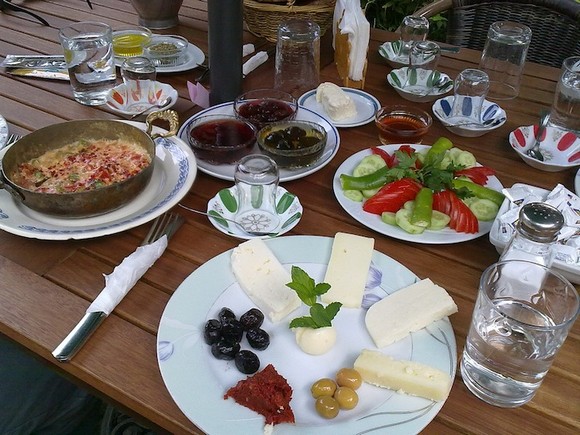 A few varieties of cheese, butter, olives, eggs, tomatoes, cucumbers, jam, honey, and spicy meat. (Image via pocketcultures)
[Source]