At first when you hear about a combination of caramel and onions, you might think that that's something you'll never try, how can those two flavors go well together? But, it's a combination worth trying and after that you would like to use it as ingredient in other meals as well. Making the caramelized onions is very easy. You cook the onions for over an extended time and then the sugar of the onions combines with the caramel and you get an interesting mix of flavors. The next step is adding the caramelized onions in other meal, such as pizza, burger or salad, whatever that is on your menu that day. If you are out of ideas on what to prepare for caramelized onions lunch, check out the ten recipes below. They all are simple, but very delicious lunch meals.
Acorn Squash, Caramelized Onion and Goat Cheeze Pizza

Ingredients: all-purpose flour, sea salt, active dry yeast, fresh rosemary, olive oil, garlic, acorn squash, onion, unsalted butter, milk, goat cheese, black pepper. Full recipe at twoofakindcooks.com
Caramelized Onions BBQ Grilled Cheese Sandwich

Ingredients: challah bread, sharp cheddar cheese, pepper jack or other spicy cheese, red onion, butter, BBQ sauce.
Caramelized Onions Crostini

Ingredients: French bread, red onions, spreadable goat cheese, balsamic vinegar, olive oil, microgreens or fresh thyme sprigs (for garnish), salt, pepper. Full recipe at recklessabandoncook.com
Caramelized Onions Tartlets

Ingredients: onions, olive oil, red wine, brown sugar, thyme leaves, salt, black pepper, puff pastry, goat cheese, milk. Full recipe at drizzleanddip.com
Chicken Burger with Caramelized Onions

Ingredients: ground chicken, oregano, egg, salt, pepper, red onion, olive oil, butter, whole wheat buns, avocado, butter lettuce, roma tomatoes, BBQ sauce. Full recipe at joyfulhealthyeats.com
Chicken Salad with Caramelized Onions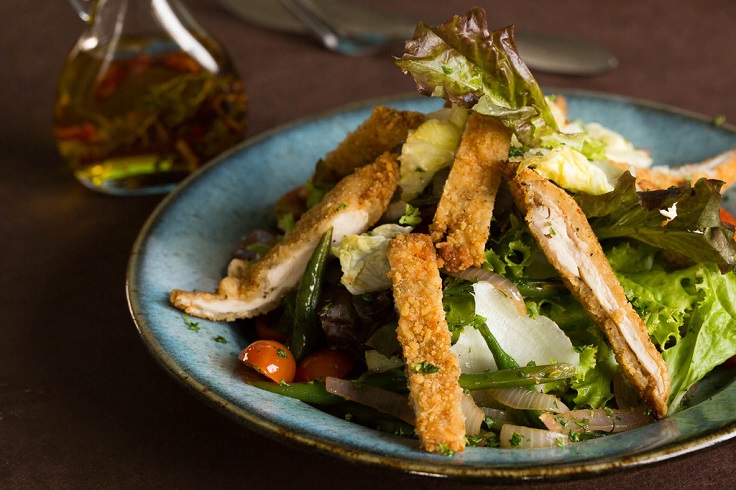 Ingredients: chicken, celery, scallions, sunflower seeds, mayonnaise, Dijon mustard, salt, cumin, garlic powder, black pepper, onions, olive oil, butter, thyme. Full recipe at mantitlement.com
Pasta with Caramelized Onions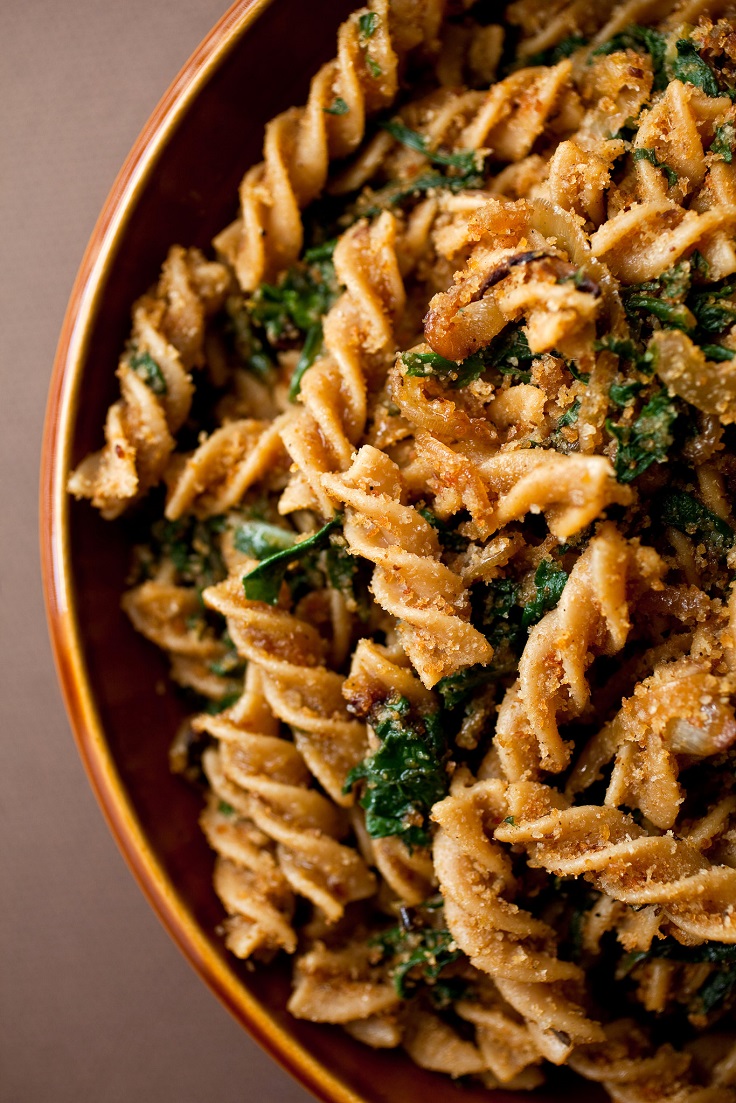 Ingredients: butter or olive oil, anchovy fillets, garlic, bread crumbs, yellow onion, salt, pepper, Swiss chard, whole-wheat pasta. Full recipe at cooking.nytimes.com
Portobello Mushrooms with Goat Cheese and Caramelized Onions

Ingredients: portobello mushrooms, Vidalia onion, goat cheese, olive oil, nutmeg, salt, pepper. Full recipe at spiceamecooks.wordpress.com
Potatoes with Caramelized Onions, Mushrooms & Bacon

Ingredients: butter, red onions, olive or grapeseed oil, fingerling potatoes, portobello mushrooms, garlic, bacon or pancetta, salt, pepper, Worcestershire sauce, lemon juice, chives, Parmesan cheese, balsamic reduction. Full recipe at soufflebombay.com
Bobby Flay's Caramelized Onion Sweet Potato Salad

Ingredients: olive oil, red onions, Dijon mustard, balsamic vinegar, honey, orange zest fresh thyme, sweet potatoes, vegetable oil, salt, pepper. Full recipe at foodnetwork.ca