Funnel cake is a regional food popular in North America at carnivals, fairs, sporting events, and seaside resorts. In some carnivals, theme parks, and resorts, etc. there are funnel fries.
Funnel cakes are made by pouring batter into hot cooking oil in a circular pattern and deep frying the overlapping mass until golden-brown. When made at concession stands, a pitcher with an integral funnel spout is employed. Alton Brown recommends they be baked with choux pastry, which expands from steam produced by its high water content.
Funnel cake is an absolute classic fair food. No visit to the fair is complete without the purchase of a funnel cake. Simply deep fried batter, piled onto a plate and topped with powdered sugar… yummy!
Here are 38 delicious funnel cake recipes that you can make at home.

Apple Cider Funnel Cakes Recipe
[Source: Heather's French Press]

Bite-Size Pumpkin Funnel Cake Crispies Recipe
[Source: Dine and Dish]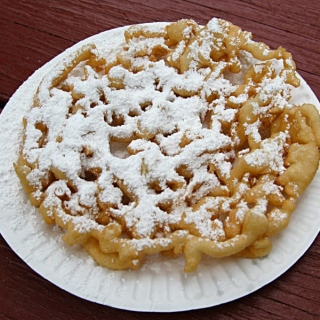 Bulk Funnel Cake Recipe
[Source: Dan Hoover]

Churros (Mexican Funnel Cake) Recipe
[Source: Rural Rach]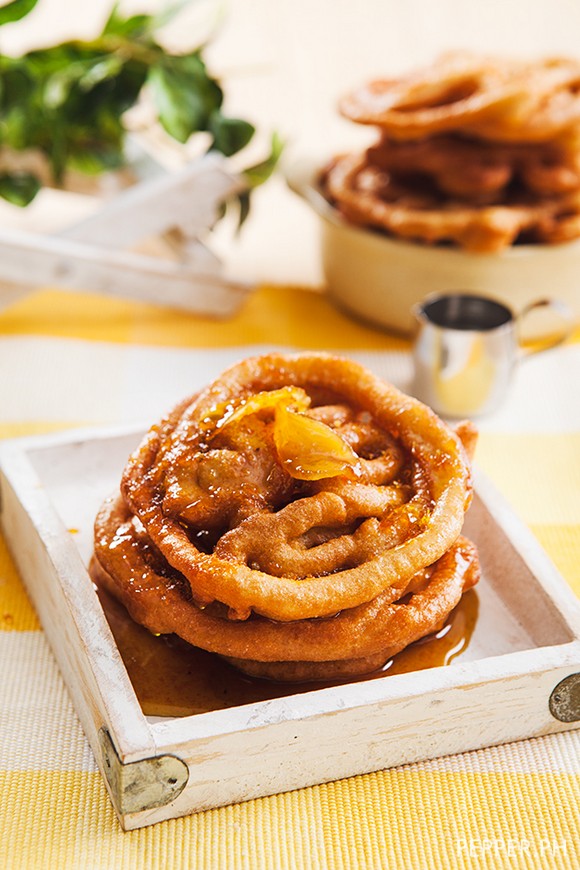 Deep-Fried Coca Cola Funnel Cake Recipe
[Source: Pepper.ph]

Easy Funnel Cake Recipe
[Source: Serious Eats]

Easy Funnel Cakes Recipe
[Source: Chef In Training]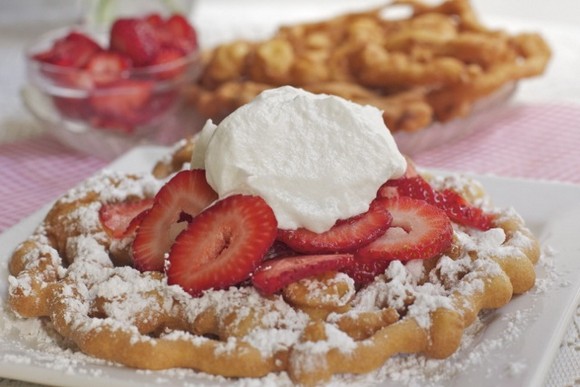 Easy Funnel Cakes Recipe
[Source: Divas Can Cook]

Funnel Cake At Home Recipe
[Source: Be Kind Food]

Funnel Cake Recipe
[Source: Caramel Potatoes]

Funnel Cake Recipe
[Source: E-D Does It]

Funnel Cake Recipe
[Source: Feeding My Folks]

Funnel Cake Recipe
[Source: Iron Whisk]

Funnel Cake Recipe
[Source: Macheesmo]

Funnel Cake Recipe
[Source: Martha Stewart]

Funnel Cake Recipe
[Source: TPTCH]

Funnel Cake Recipe
[Source: Vinnie Cooks]

Funnel Cakes Just Like at the Fair Recipe
[Source: Making Memories With Your Kids]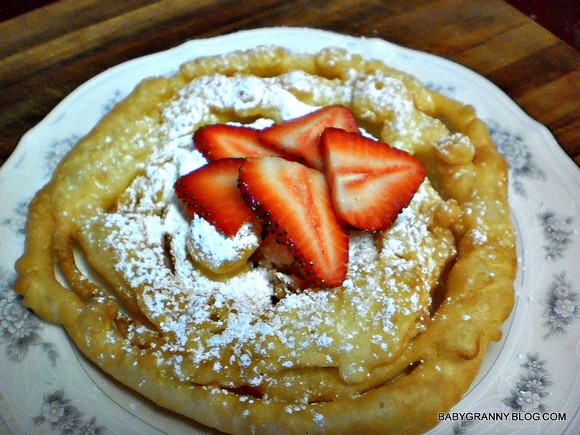 Funnel Cakes Recipe
[Source: Baby Granny]

Funnel Cakes Recipe
[Source: Sweetsonian]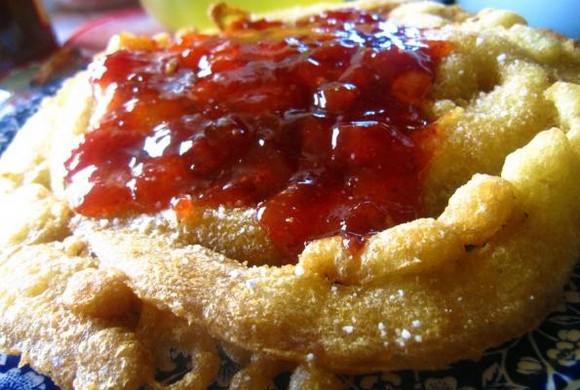 Funnel Cakes Recipe
[Source: VegWeb]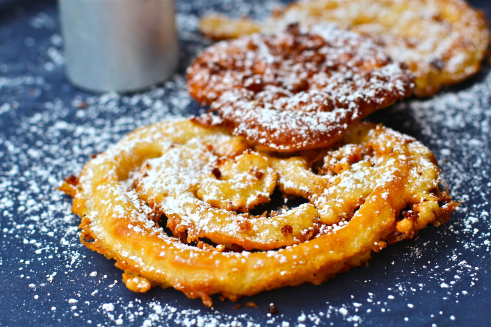 Homemade Carnival Funnel Cake Recipe
[Source: The Seaside Baker]

Homemade Funnel Cake Recipe
[Source: OC Family]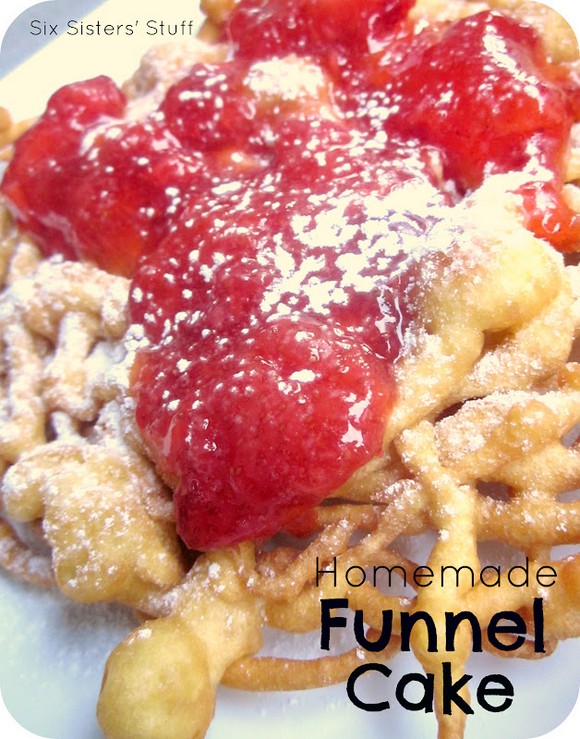 Homemade Funnel Cake Recipe
[Source: Six Sisters Stuff]

Homemade Funnel Cakes Recipe
[Source: Cooking Bride]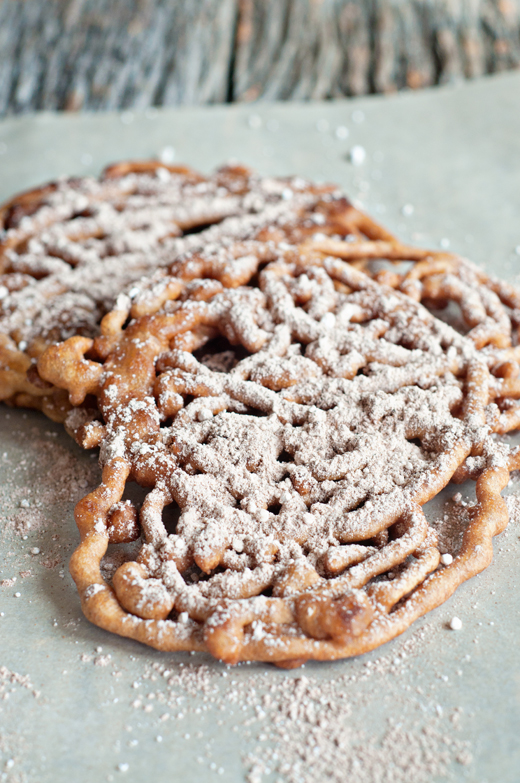 Bite-Size Pumpkin Funnel Cake Crispies Recipe
[Source: Dine and Dish]

Mexican Chocolate Funnel Cake Recipe
[Source: Nomad With Cookies]

Mini Funnel Cakes Dessert Recipe
[Source: Somewhere Splendid]

Mini Funnel Cakes Recipe
[Source: Cakey Boi]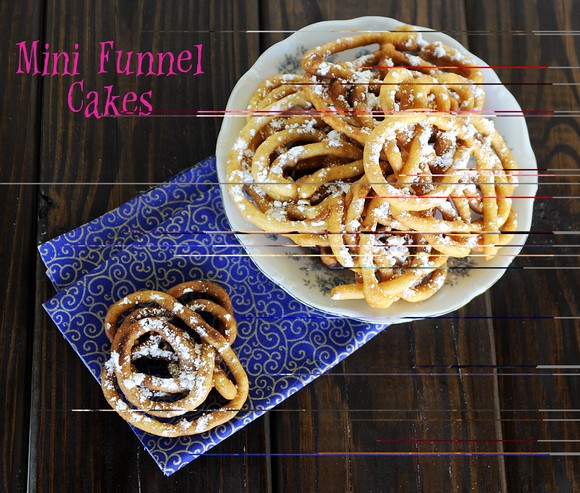 Mini Funnel Cakes Recipe
[Source: Feed Me Seymour Blog]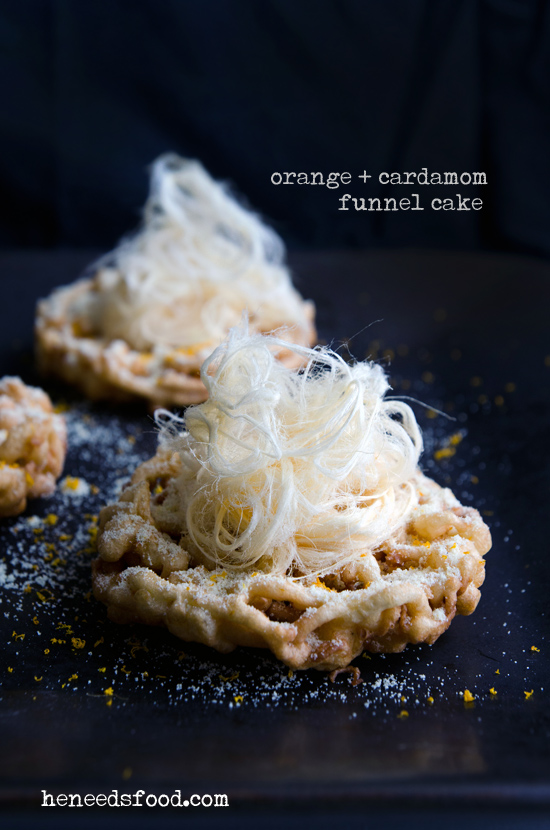 Orange & Cardamom Funnel Cake Recipe
[Source: He Needs Food]

Paula Deen's Funnel Cakes Recipe
[Source: Food Network]

Perfect Fair Funnel Cakes Recipe
[Source: Freckled Fox]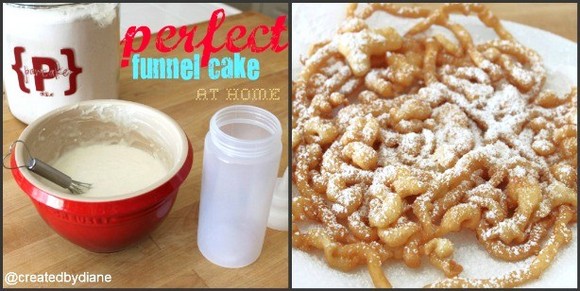 Perfect Funnel Cake At Home Recipe
[Source: Created By Diane]

Pumpkin Funnel Cakes Recipe
[Source: Something Swanky]

Red Velvet Funnel Cake Recipe
[Source: Celebrations]

State Fair Funnel Cake Recipe
[Source: Fun Saving Money]

Strawberries and Cream Funnel Cake Recipe
[Source: SBS.com.au]