April 29 is National Shrimp Scampi Day. Shrimp scampi is a simple mix of garlic, shrimp, butter, and wine. It's a quick meal that is usually served over pasta or as a first course with crusty bread and a Caesar Salad.
Scampi is the Italian word for a prawn. It is also the name of an Italian-American dish called shrimp scampi that makes regular appearances on American restaurant menus and refers to broiled butterflied shrimp that have been brushed with garlic butter or oil (and sometimes a splash of white wine). American shrimp scampi is served over pasta or with bread to sop up the juices.
Here are 15 delicious shrimp scampi recipes to try today. Happy Shrimp Scampi Day!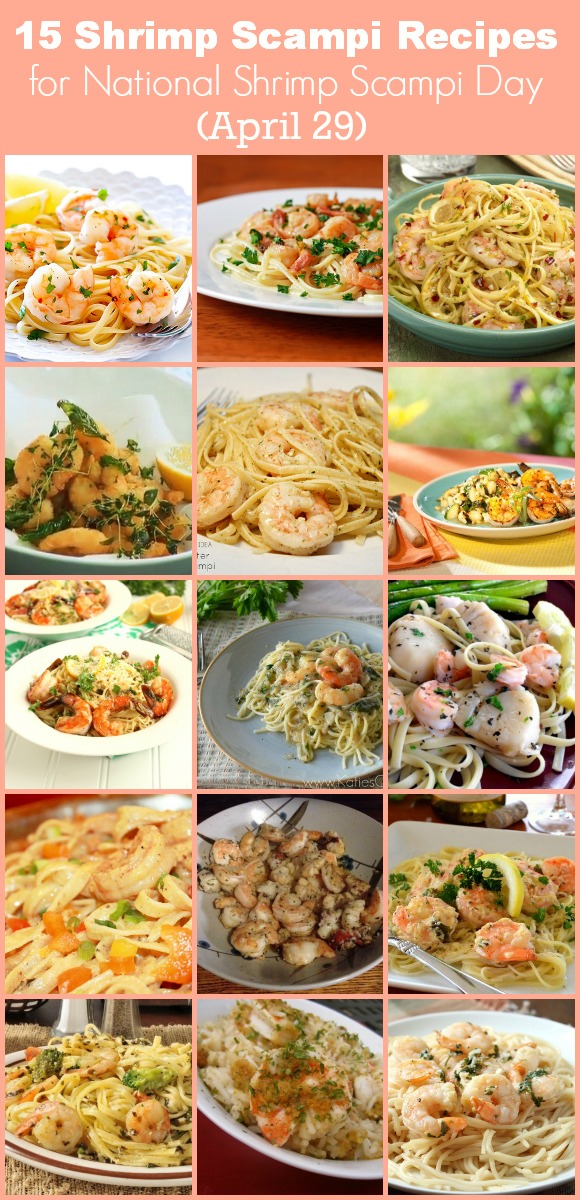 Lemon-Garlic Shrimp Scampi

15-Minute Skinny Shrimp Scampi

Ina Garten Linguine with Shrimp Scampi

Garlic Butter Shrimp Scampi

Sauteed Shrimp Scampi with Broccoli Rabe

Meyer Lemon Shrimp Scampi

Low-FODMAP Shrimp Scampi Bake

Red Lobster Shrimp Scampi

Shrimp Scampi Pasta

Easy Breaded Shrimp Scampi

Bobby Flay's Grilled Shrimp Scampi

Shrimp & Scallop Scampi with Linguine

Chicken and Shrimp Scampi Bake

Shrimp and Lobster Scampi

Shrimp Scampi Alfredo with Chicken